Blue Green Paprika Accra, An Oasis For Rest And Work
You don't need to spend a fortune or travel far just to rest or rejuvenate. Living at Blue Green Paprika by Concept Space Accra has taught me to appreciate my life and mental well being.
LIFESTYLEDESTINATION GUIDE
The year 2022 has begun and we're halfway through the year. In the previous year and months, I've always tried to incorporate some form of self-care and self-love into everything that I do. On the job, outside the job, I've come to realise that I cannot always be stuck at something and that I need some time off.
If you're a creative person like me, you know how the industry and your profession can drain all of your time and energy, leaving you with a mountain of physical and mental stress to deal with. It's critical that you find a method to incorporate relaxation into your daily routine. Living at Blue Green Paprika, a Concept Space Accra residency taught me about rest and my surroundings.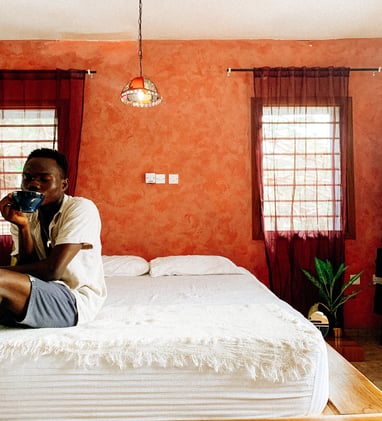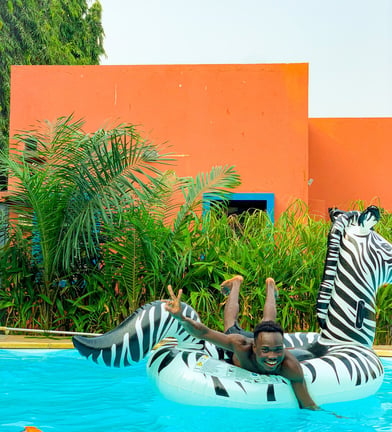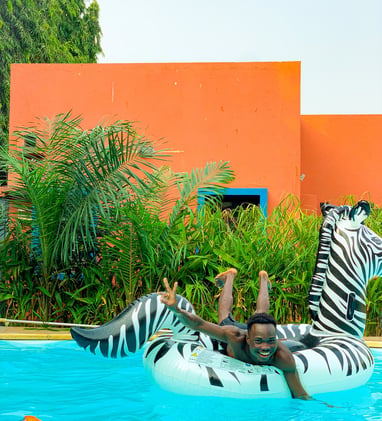 Blue Green Paprika is an oasis set in Accra with rather scintillating ripples over their quiet pool that invites a long fresh dip. I've had a long love affair with water, and I constantly get carried away when trying to cool off by swimming. I check and respond to all emails immediately after breakfast, arrange material for the day, and prepare to relax in the tranquil jungle.
Resting does not necessitate a large amount of time. A fiction novel, board games, soothing music, or simply relaxing on a pool float are all options. Rest, in my opinion, is a solemn activity that takes you away from your daily routine and causes you to contemplate and forget about everything around you. Here at Blue Green Paprika, I was able to relax and I must say it has been one of my most restful experiences.
Blue Green Paprika creates a peaceful haven in Accra's bustling city. The space is anchored in Accra's Tesano neighbourhood and features an artistic, ethical, and unique palette that plays with hue, texture, light, and shadow.
Blue Green Paprika is the ideal place to unwind and enjoy a tropical lifestyle. Wake up to the sound of birds chirping in the mornings, quickly watch the sunrise, breathe in the fresh air, and relax in the calm that soothes your senses.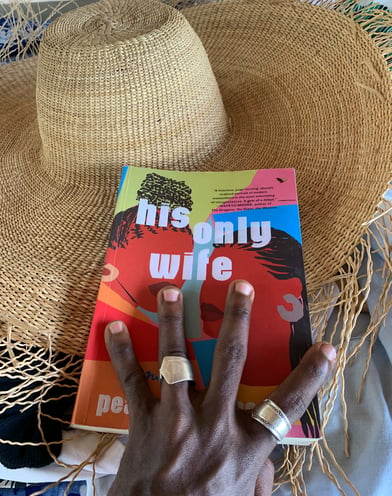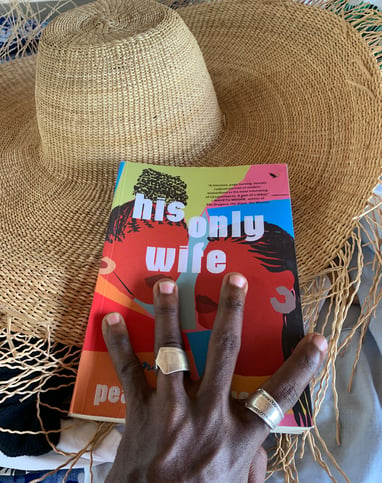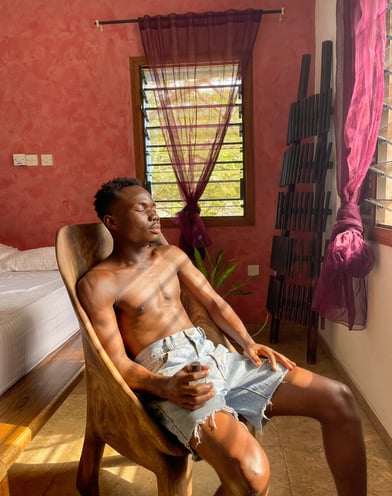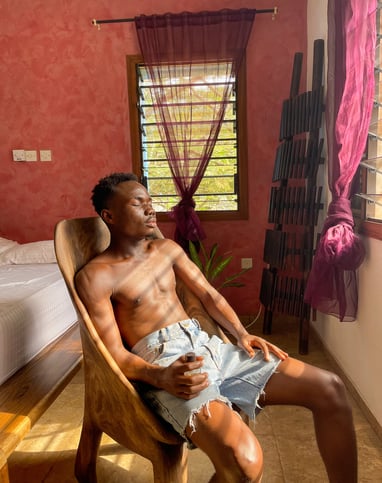 Akosua, Hans, and Robert, amazing creators who I was with during the stay testify that self-care goes hand in hand with rest. Taking care of your body, your skin, your hair and even your feet speak a lot about you. We often associate stereotypes with people who spend time and resources on their physical well being, most especially men and we forget that everyone whether male or female needs to take good care of themselves.
I feel fulfilled that Blue Green Paprika gave me the environment to practise self-care and I fully gave my all.
You don't need to go far or break the bank just to show off or go on a vacation. Sometimes all it takes is to look closely around you. There are oases and hidden treasures all around us, and you need to take advantage of these natural treasures to experience rest beyond what you can imagine.
Blue Green Paprika is open to receiving you. What are you waiting for? Give them a call and let's see how we can curate your healthy lifestyle for you, yourself, the people around you and the world.